August 12, 2014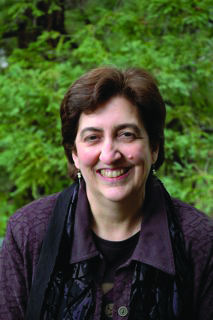 Director
Judith Scott (Ph.D. University of Illinois, Champaign-Urbana) is an Associate Professor in the Department of Education at University of California, Santa Cruz where she has served on the Executive Committee as both a Director of Doctoral Programs and a Director of Undergraduate Programs. Judy is also the director of the Vocabulary Innovations in Education (VINE) Consortium at UCSC.
Judy is the PI of three IES grants (R305A090550; R305G060140; R305A080596), an Improving Teacher Quality grant (ITQ-11-804) and the co-PI of the Central California Writing Project. Her scholarship on vocabulary acquisition and assessment is internationally recognized with extensive publications in sources such as Reading Research Quarterly, Elementary School Journal, and the Handbook of Reading Research Volume III. She also provides professional development for teachers, bridging research to classroom practice in her writings and workshops. Judy won the 2006 John Chorlton Manning Award from the International Reading Association for her outstanding work with public schools.
For more information about Dr. Scott please visit her faculty website at UCSC.