Student Texts
TextProject's innovative model of text complexity, called Text Elements by Task (abbreviated as TExT), considers the various tasks involved in reading to determine the complexity or difficulty of specific texts. In addition to rating existing texts, the TExT model is used to create texts designed to help beginning and struggling readers master the tasks necessary for reading success.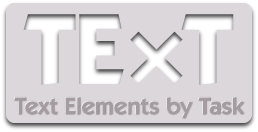 Learn more about the Text Elements by Task (TExT) model of text complexity and how it was used to design the texts in the popular QuickReads program.
TextProject's BeginningReads program supports teachers, parents, and tutors in bringing children into reading. The goal of BeginningReads is to connect student's oral language knowledge with written language. Ten levels (of 12 books each) are available.
A collection of engaging and high-quality magazine articles designed to enhance the Common Core classroom's reading repertoire.
Students who don't read much over the summer show a decline in reading performance from the end of one grade to the start of the next. Research shows that even reading 4 or 5 books over the summer helps to prevent the summer slump.SummerReads are accessible, engaging texts for at-risk readers… for FREE! And there are enough texts for an entire summer of reading.
Stories of Words aims to develop students' interest in interesting words (e.g., snickerdoodles, terrapin, scuba).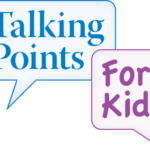 Talking Points For Kids aims to increase discussion amongst students on topics that relate to them. To read about the importance of talking about ideas that matter, take a look at the Frankly Freddy entry: High-Leverage Action #1.