Read-Aloud Favorites
Read-Aloud Favorites are an essential component of TextProject's mission of providing appropriate texts for struggling and beginning readers. The Common Core State Standards bring increased focus to what it is that students are learning in schools and what they need to know. Through read-alouds, students can be introduced to topics and genres that they might otherwise not be able to read independently.
To read more about the importance of reading aloud in a classroom, please read this blog entry in Frankly Freddy.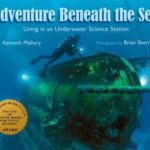 Adventure Beneath the Sea
Written by Ken Mallory; illustrated by Brian Skerry
Astronauts are scientists who explore the stars. Aquanauts are scientists who study the sea. This book is a fantastic look at what it's like to prepare to and live in an underwater science station. Is it quiet? No; since water is a better conductor of sound than air, the ocean is actually pretty noisy. Written in a way that is easy to relate to, this is a great book for kids who want to know more about the ocean.
Grade Level: 4-5
Genre: Nonfiction
Format: Picture Story Book
Content:
Earth Science
Life Science
ISBN 13: 9781590786079
ISBN 10: 1590786076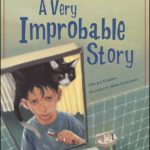 A Very Improbable Story
Written by Edward Einhorn; illustrated by Adam Gustavson
What do you do when a talking cat hops onto your head and refuses to leave until you've solved some math problems? Well, in this fantastical story about probability, you calculate the probability of pulling two socks that match.
Grade Level: 4-5
Genre: Nonfiction
Format: Picture Story Book
Content:
Math
ISBN 13: 9781570918728
ISBN 10: 1570918724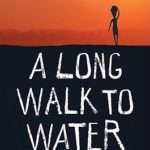 A Long Walk to Water
Written by Linda Sue Park
Water: one of the necessities of life. Getting enough of it is a different experience all around the world. For many people in the United States, it can be as easy as turning on the tap. But in Northern Africa? In the war-torn country of Sudan? Getting enough clean water is a much more difficult task.
Grade Level: 6-8
Genre: Contemporary Realistic Fiction
Format: Chapter Book
Content:
World History
ISBN 13: 9780547251271
ISBN 10: 547251270
14 Cows for America
Written by Carment Agra Deedy; illustrated by Thomas Gonzalez
The events of September 11, 2001 touched every person on this planet. Relief efforts came from our allies and even those unaware of the conflict wanted to help. This is a story of how a small African tribe gave the United States a meaningful gift.
Grade Level: 2-3
Genre: Nonfiction
Format: Picture Story Book
Content:
US History
Animal Stories
ISBN 13: 9781561454907
ISBN 10: 1561454907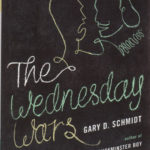 The Wednesday Wars
Written by Gary D. Schmidt
It is the academic year of 1967-68 in Long Island, New York. Holling is a teenage boy who must spend his Wednesdays with a teacher who hates him – he's sure of it – while the other students engage in religious instruction. This Newberry Award-winning novel follows a protagonist whose antics many young readers can relate to, and is written in a witty style that will keep them turning the pages.
Grade Level: 4-5
Genre: Historical Fiction
Format: Chapter Book
Content:
US History
ISBN 13:
ISBN 10: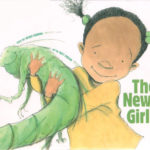 The New Girl… And Me
Written by Jacqui Robbins; illustrated by Matt Phelan
This book captures the emotions of Mia, who wants to befriend a new student in her class, but who is afraid to do so. The new girl, Shakeeta, has a pet iguana and threatens to punch a boy in the head. But Shakeeta looks so lonely. Will Mia befriend Shakeeta or will she always be afraid of her?
The illustrations are so beautiful; it suits the simple text. This is a wonderful book to help ease the first day of school for a new student or to show new friends can be made if one is brave and reaches out a hand of welcome.
Grade Level: 2-3
Genre: Contemporary Realistic Fiction
Format: Picture Story Book
Content:
Peer Relationships
ISBN 13: 9780689864681
ISBN 10: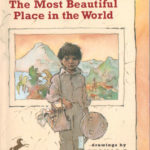 The Most Beautiful Place in the World
Written by Ann Cameron; illustrated by Thomas B. Allen
This book can be as simple as a little boy struggling to survive in the impoverished town of San Pablo, Guatemala, and his desire to attend school. Or it can be a heart-wrenching cultural study of a bright young boy who has been deserted by those who are supposed to protect him and his difficult choice between bettering himself with education and the security that money can bring. In either case there is enough for the reader to get a feel for Juan's life and the city he lives in. The text is simple, but the concepts can be used to start a discussion for high school students.
Grade Level: 4-5
Genre: Contemporary Realistic Fiction
Format: Chapter Book
Content:
Societal Concerns
ISBN 13: 9780394804248
ISBN 10: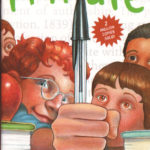 Frindle
Written by Andrew Clements; illustrated by Brian Selznick
Author Andrew Clements has written many books that take place in a school setting. Frindle is the story of boy who creates a word to exasperate his English teacher, but then finds unexpected fame when the word takes on a life of its own. This would be a fun book to read aloud in class.
Grade Level: 4-5
Genre: Contemporary Realistic Fiction
Format: Chapter Book
Content:
Language Studies
ISBN 13: 9780689818769
ISBN 10: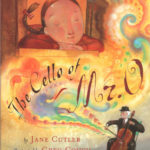 The Cello Of Mr O
Written by Jane Cutler; illustrated by Greg Couch
In her book, The Cello of Mr. O, the author shows readers that those left behind during war can also have courage. Children are not affected by the logistics of war. They only want to know when their family members are coming back and when they will be warm, with a belly full of food. As the days of war drag on, the children in this book deal with many emotions. For example, the little girl in the book is angry for having to stay in the war-torn region, longing for her father's safe return; bored with the lack of school, playground, or library; and afraid of anyone she knows getting killed or hurt. By the end of the book, the little girl learns appreciation and courage from Mr. O, who shows the children that the joys of life cannot be easily defeated, and when shared with others, can replace fear with hope.
Grade Level: 4-5
Genre: Historical Fiction
Format: Picture Story Book
Content:
World History
Music & Art
ISBN 13: 9780525461197
ISBN 10: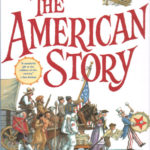 The American Story
Written by Jennifer Armstrong; illustrated by Roger Roth
This book is a collection of 100 stories from American history, beginning in 1565 with the first settled city in America, St. Augustine, Florida, and ending in 2000 with the Presidential election. Each of the short stories attempts to give readers a more cohesive and human picture of American history. The breadth of the stories creates an interesting complement to what the students learn in textbooks. The author connects the different stories by linking the people or the land in the footnotes. There is also an attempt to include different groups of people. For example, there is a story how the Newsies banded together and won better wages from two of the largest newspaper publishers. Another story is about the whale that inspired Herman Melville's Moby Dick. Yet another is of how the Confederation of the Five Nations started. There are many stories that provide the perfect opportunity for research or discussion with students. Armstrong has written each text to resemble a story, which may be the right approach for students who find accessing textbooks difficult.
Grade Level: 6-8
Genre: Nonfiction
Format: Picture Story Book
Content:
US History
ISBN 13: 9780375812569
ISBN 10: